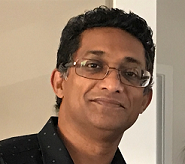 Captain Sundras Govender
Director & Marine Risk Manager
Qualification:
LLM (Maritime Law)
Master Mariner (Class 1)
National Higher Diploma (Maritime Studies)(cum-laude)
Australian Maritime Safety Authority Accredited Marine Surveyor
Port State/Flag Control Officer
Past Experience:
Sundras has over 32 years' experience, in the Marine industry both in Australia and overseas.
Sundras is a Master Mariner (Class 1 – Foreign-going) having commanded large ocean-going Container vessels, Bulk carriers, Heavylift, Multi-Purpose, Anchor Handling & Towing vessels operated by the leading global shipping lines such as Maersk.
Sundras is an experienced Marine Insurance professional having served as the Regional Manager – Marine Loss Control Engineering for AIG Global Marine & Energy Division for the Africa Region. He has provided Technical advice to Marine Underwriters/Marine Brokers and Marine Claims staff.
Sundras is an experienced Project Cargo and Senior Marine Warranty Surveyor, carrying out Loadout/Sail-away/COA surveys/RO-RO/FO-FO for the Oil & Gas Projects. He has vast experience in ALOP & DSU Projects.
He was employed by the South African Maritime Safety Authority (SAMSA) as a Senior Nautical Surveyor and Principal/Proper Officer and has in-depth knowledge of IMO/SOLAS/ILO/MARPOL/IACS CONVENTIONS/RULES.
Sundras has conducted in excess of 300 Port/Flag State Control inspections and ISPS/ISM Audits for the SAMSA on all types and tonnages of vessels.
Was also part of the team of Nautical Examiners in the Port of Durban examining candidates up to Master Class 1 Certificate of Competency.
He was selected to represent SAMSA at the 2006 Ghana Seminar together with the founder of the IMO Port State Control Department to set up the "ABUJA Memorandum of Understanding" in the West African Region for Port State Control Inspections and was selected to represent SAMSA at the 14th ISPS Seminar in Tokyo 2006 to discuss and implement new measures for ISPS Audits.
Sundras was a Technical Adviser to AUK Marine for the development of the "National Salvage Strategy for the South African Coastline" as required by the South African Department of Transport.
He has conducted complex Marine Cargo, P&I, Inland transit, and Commercial Hull marine surveys for over 6 years in Australia for a global company.
He has provided Technical advice to Maritime Lawyers with regards to Marine Casualty investigations.
He is a licenced Marine Pilot for the National Ports Authority in the port of Durban and was the National Operations Manager for Mitsui O.S.K. Lines – PCTC Division in Africa.
Sundras has obtained a post graduate LLM (Maritime Law) degree in 2007.
In addition, he is also an Associate Fellow of the Nautical Institute (UK) and is on the IMO E-Roster as a Maritime Consultant.
Sundras is also an Australian Maritime Safety Authority Accredited Marine Surveyor for Domestic Commercial Vessels.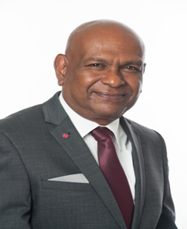 Captain Dilip Wijenayake
Director and Senior Marine Risk Consultant
Qualification:
Class 1 Master Mariner (UK)
Diploma Mechanical Engineering
Advanced Gas Handling Certificate Norway
Associate Ship Broker (UK)
Associate Average Adjustor (UK)
Australian Maritime Safety Authority Accredited Marine Surveyor
Past Experience:
National Marine Manager – Cunningham Lindsey - Australia
Marine Hull specialist with Vero Marine. Gained valuable experience in the insurance requirements.
General Manager (Oceania) Marine Operations and Logistics with ZIM lines. In charge of but not limited to vessel operations, cargo handling, cargo claims. Established ZIM Logistics in Australia in 2007.
Experienced Marine Surveyor having conducted Marine surveys on Commercial Hull, Cargo (including FMG), Inland Transit and pleasure craft for insurance companies including P & I.
Vastly experienced project cargo surveyor having conducted numerous surveys of heavy lift critical cargoes.
Specialist in LPG and LNG loading /discharging and providing risk assessment analysis at various stages of development of LNG and LPG installations.
Project surveyor with experience on board anchor handling tugs for oil rigs, movement of rig positions, Seismic vessels
Project Manager in charge of construction of a new container port.
Master Mariner holding class 1 Master Mariner certificate from UK with over 14 years sea going experience as Master and senior officer on cargo vessels, container vessels, bulk and ore carriers, tankers, LNG and LPG vessels.
Holder of a Mechanical Degree Diploma.
Member of the Institute of Ship Brokers UK.
Visiting lecturer conducting marine courses for Class 3 and 4 students at Brookvale TAFE when time permits.
Ex-Chairman of the Technical committee for shipping in Australia. Assisted AMSA with advice on Hazardous cargo requirements, cold treatment processes etc.